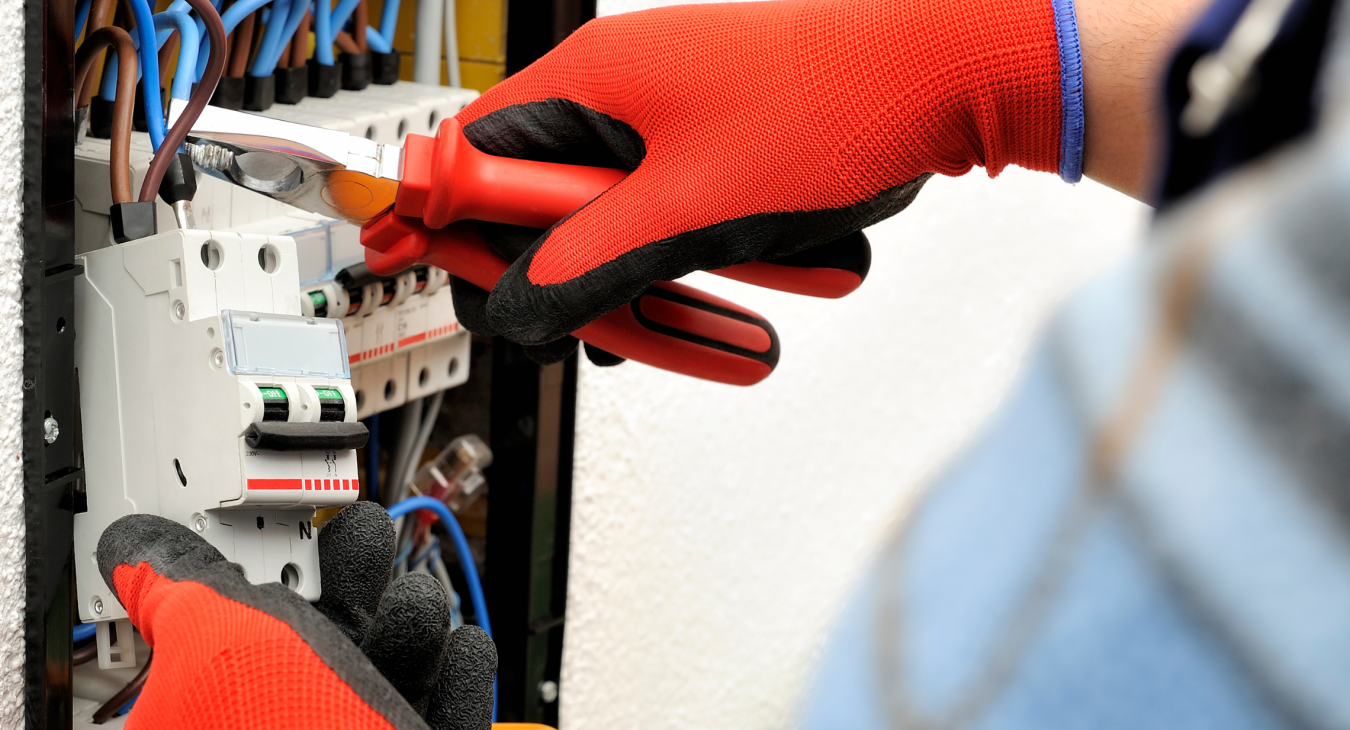 Did you know that in the UK more than 30 people die and around 4000 are injured in electrical incidents every year and over 8000 fires occur as a result of faulty electrical wiring or equipment? It's important that both landlords and tenants are aware of electrical safety requirements and risks when renting a property and take rapid action if any hazards are found.
Landlords of private rented property and HMOs (Houses of Multiple Occupancy) are responsible for all electrical wiring, fittings, sockets and appliances that come with the property. They must be maintained and kept in full working order.
Examples of repairs that the landlord would be responsible for include loose or broken power sockets, frayed and exposed wires and faulty fuse boxes. Landlords are also required to repair any malfunctioning electrical equipment that is property of the landlord, such as washing machines and fridges.
Any faults that occur with electrical appliances owned by the tenant, such as hairdryers and blenders, are the responsibility of the tenant. If renters cause any damage to electrical equipment or fittings, they would be required to cover the costs. It is important that tenants monitor and report any electrical issues as they happen so the landlord can address them promptly.
EICR Inspections
From April 2021, it became a legal requirement for an Electrical Installation Condition Report (EICR) to be completed by a fully qualified and registered electrician every five years. The electrician carrying out the EICR inspection will check all electrical installations, including fuse boxes, overloaded circuits, defective work carried out by previous contractors and whether there are any fire hazards or electric shock risks.
If the property fails the EICR inspection, then any electrical safety remedies need to be carried out within 28 days of the initial inspection. Once the work is completed and electrical safety standards have been met, the landlord will be supplied with a final report which must be shared with the tenant/s and the local authority within 28 days of the inspection.
PAT
Testing small appliances or PAT (Portable Appliance Testing) is not included within the EICR inspection but fixed installations such as electric showers and extractor fans will be checked. PAT is a legal requirement for HMO properties and testing should be carried out by a registered and reputable electrician every two years or every year for some student houses. It is a good idea to register any appliances you purchase for a property, to ensure that you are notified if there are any product recalls related to safety issues.
Smoke Alarms
You are four times more likely to die in a property fire when there is no working smoke alarm. It is compulsory for all landlords in England to install smoke alarms on every floor of the property and a carbon monoxide alarm in rooms containing a solid fuel appliance.
Residual Current Device (RCD) protection and Circuit Breakers
We would recommend fitting your property with an RCD which prevents danger from shocks if a live element is touched and it will cut the power if there's a path to earth.
Circuit breakers are important for fire safety as they prevent circuit overloads and surges by automatically switching off. 
Although electrical safety work can be disruptive for tenants, they have a right to stay in the property whilst work is taking place. The landlord does not usually have to provide alternative accommodation.
In addition to being fully qualified to carry out EICR inspections, PAT and install smoke alarms, we am NAPIT approved and listed on the Registered Competent Person - Electrical register. Please refer to our full list of services and contact us if you have any further questions about electrical safety in your property.