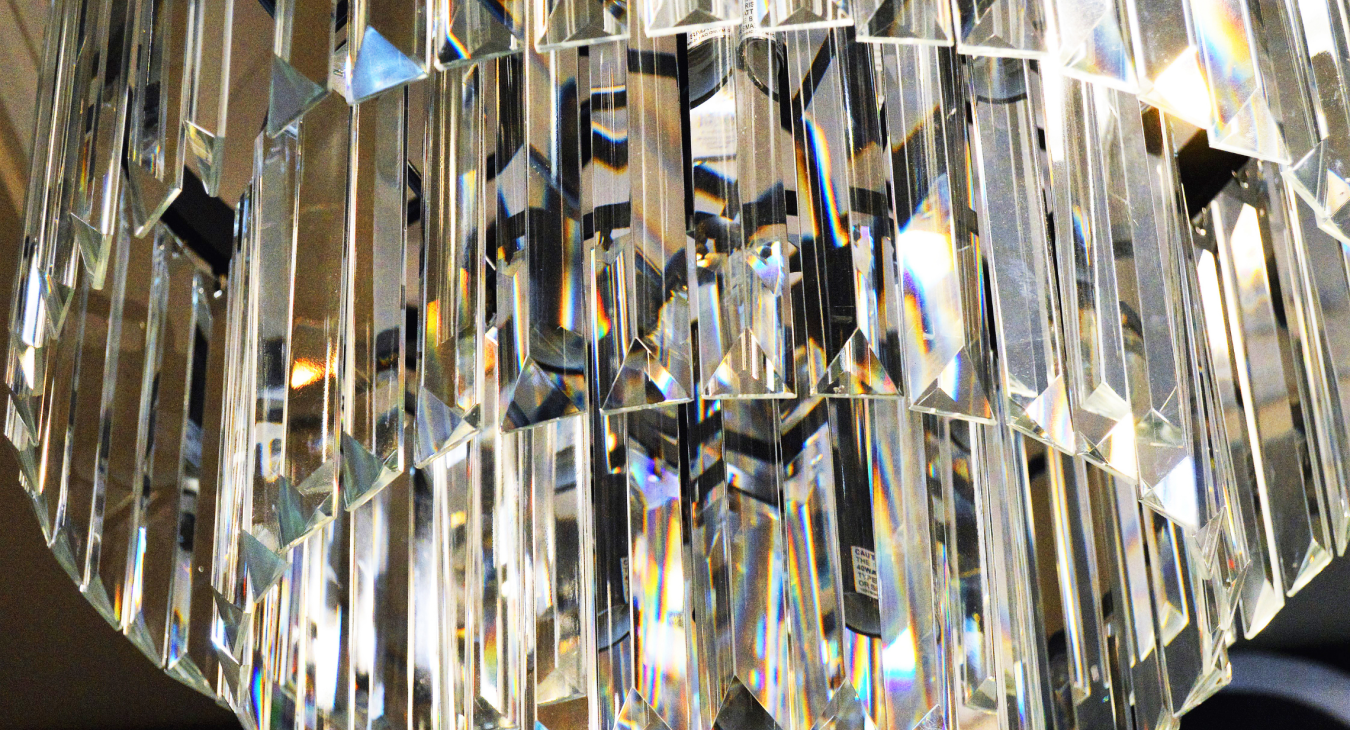 Whether you're selling or just looking to make a few upgrades, installing an assortment of lighting fixtures is relatively inexpensive and can add notable value to your home.
Consider lighting for every room and don't forget the exterior!
Not sure where to start? We have a few bright ideas…
LED lighting
As well as being more environmentally friendly and durable than regular bulbs, 'white' LED lights will brighten a room and make them feel more airy and spacious. With household bills skyrocketing, installing LED lighting will reduce costs. Don't forget to turn all lights off when they're not in use.
Layered lighting
By adding a mix of lighting sources at different levels, such as ceiling lights, sconces and floor lamps, you can layer your lighting and create ambience. Use accent lighting to highlight any architectural details or favourite parts of your home.
Living room lighting
As the living room is used for multiple purposes, it's an ideal place to layer your lighting. Consider the primary use of the room, which may be watching television, and add dimmable lighting to control the mood (which is also good for entertaining guests) and to reduce eye strain. Add table and floor lamps for reading but not too large or clunky so as to distract from the TV or block the view.
In addition to upping the cosiness factor, fireplaces can brighten the room considerably, whilst being very appealing to potential buyers.
Bathroom lighting
To create a relaxing and inviting atmosphere (and spa-like!), opt for dimmable bulbs above the bathtub. Consider installing wall-mounted fixtures to add warmth and vanity lighting around mirrors for washing and applying makeup.
Kitchen lighting
Kitchens tend to have three types of lighting: general, task, and accent. Consider installing stylish pendant lighting above the island and the dining table. LED accent lighting works well underneath cabinets and task lighting should be added above preparation areas and the stove so the chef doesn't make any mistakes!
Read our blog for more kitchen lighting recommendations.
Outdoor lighting
Garden & patio/decking lighting
There's a huge variety of lighting that can be installed in your garden to increase value and 'curb appeal'. If you often entertain guests outside, it's important to have adequate outdoor lighting.
Landscape lighting can boost value by highlighting your garden design, whilst making your home feel more secure by illuminating entrance points. Landscape lighting is also recommended for lighting up pathways to avoid accidents.
Direct attention to pretty plants, trees and water features by using accented lighting. Festoon lighting or lanterns strung across the patio or decking adds a magical, festive feel to outdoor space.
Entrance lighting
To make your home seem warm and inviting, install sconces, uplighters and hanging lights at the entrance. For more tips on giving your garden a glow up, check out our blog.
Natural lighting
If you're trying to sell your property, access to natural light can increase the property value significantly. Make the most of natural lighting and take photos or arrange viewings for when the house is at its brightest. Large bay windows or sliding French doors will allow the light to flood in.
Smart lighting
Smart lighting is very popular and would be very attractive to buyers as it can be easily controlled via an app. Don't attempt significant electrical installations, upgrades or rewiring without a reputable electrician. We are experienced in installing an array of lighting fixtures, including wall, security and outdoor lighting. Please get in touch for a no-fee consultation if you're looking to optimise the lighting in your home or garden.